Feeling stuck in a writing project? Do you need an ear to bend, a shoulder to cry on, a firm swat on the behind? I can help.
I work with people who need help defining their project, who have a rough draft that needs focus, who want to develop a short piece of writing (like a conference presentation or blog post) into something bigger, and writers in need of purposeful feedback.
Do you have expertise you want to offer?
I specialize in helping professionals get their ideas on the page— therapists, professors, body workers, math wizards, yoga teachers and anyone with a mission or a method. A book, blog or workbook can make all the difference.  I can help you develop ideas, hold you accountable to a schedule that fits your life, and then, through editing and dialogue (put this on repeat), ensure you present your ideas professionally in whatever format you choose. 
Maybe you have an idea for a novel or a great story to share and just don't know how to start or how to finish. I coach aspiring writers in all genres— non-fiction, fiction, memoir and biography— and at all stages of development.
Let me help with–
Professional writing— the book and/or workbook that marks you as the expert you are;
Non-fiction—the deep dive monograph, the richly contextual biography, the true story that combines historical and literary sensibilities to draw readers in;
Fiction—the story that has been rattling around in your head or taps you in the shower (why not now?);
Grants—for the retreat you need, for the money you deserve, for the research that must get done.
You don't have to have it all worked out in advance. Let me help! The first conversation is free.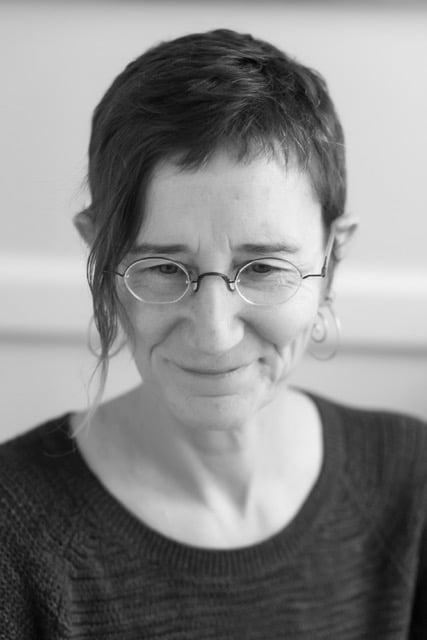 I have a PhD in American Studies with expertise in the history of psychology, gender studies, social movements and cultural history. I have helped numerous people with their writing, from undergraduate and graduate students, to pre- and post tenured professors, and creative writers. Let me help you!
"I sought Jane's help after feeling quite stuck with my writing for a long while. In the short time we've been meeting I've made great strides in my work. Her writing and editing skills and deep knowledge, both personal and IFS related, have helped me recognize aspects of my writing of which I was previously unaware. As a result my writing is warmer and more powerful. Jane's approach is respectful and collaborative. I feel very much like she's helping me discover my own style rather than imposing her own. I feel fortunate to benefit from her combination of skill and warmth."
"Working with Jane has been a godsend. I've been piddling with a book for the past year and her encouragement and support has been the gentle nudge I needed to move forward. Her enthusiasm for my work and my book is contagious. She is a fantastic writer and she is able to add to my own voice, not insert hers. She also listens and respects all my parts. I feel like I have a writing coach who reminds me to take care of my mind, my body, and my spirit. I'm not sure how I was fortunate enough to find someone who knows the IFS model, who knows about the publishing world, and who is a great writer. She's a triple threat, the whole package. I'm so honored to work with her."
"I feel incredibly fortunate to have found Jane and highly recommend her to anyone who is seeking a professional, insightful and wise writing coach. She has saved me from myself in spinning my wheels while trying to organize and complete a book that I have been trying to complete for over five years. Jane has given me great guidance and insight to organize what I had already written and is helping me to fill in the gaps to create a cohesive and complete narrative. It is an added bonus that she knows IFS and is able to help me articulate the message of the model as I apply it to parenting. I greatly appreciate her honest, timely and supportive feedback and her professional editing skills. She is a true gem and I feel honored to be working with her!"
"Jane has that rare combination of writing chops and emotional chops. She is as wise as she is demanding—of herself and all writers. Highly recommended."
"Jane helped me develop content for my webpage and I cannot say enough. She had a tremendous ability to listen and express my truth, and at times see more of the picture than I could."
"Jane assisted me in editing my college essays. The most challenging part of the application process for me was ensuring that my genuine voice came through my words. She was able to challenge me to write as my truest self which I know made my writing so much more effective. She was an excellent outside perspective on my narratives and opinions, helping create a cohesive piece that was clear and concise with readers. She never forced her own style or opinions upon my writing and fully supported the final decisions I made on my submissions which made me feel proud of my work."
"Jane is an excellent writer and was able to give me invaluable information that I needed to be admitted into a masters' program! She was able to give me necessary critiques and edits for my personal statement within the span of two days. I am incredibly grateful!"